Campaign News and Announcements
Guidance In Giving, Inc. is currently partnered with the following Catholic Dioceses and Parishes on their capital projects.
Dioceses
Archdiocese of Galveston-Houston: Conducting a $150,000,000 Diocesan-wide capital campaign, IGNITE: Our Faith, Our Mission,  to support renovations and modernization of St. Mary Seminary, Fund 3 Educational Endowments, Support Faith Formation and Fund Parish Needs.
Archdiocese of Los Angeles: Conducting offertory increase campaigns for participating parishes.
Archdiocese of Newark, NJ: Conducting a $90,000,000 capital campaign to raise funds for Seminarians Education, Priest Retirement, Catholic Schools and parish needs.
Diocese of Orange, CA: The For Christ Forever campaign has raised over $107,000,000 to date.  The campaign case elements included the renovations to Christ Cathedral campus, Catholic education, local parish support, priests retirement and diocesan ministries.
Diocese of Oakland, CA: Conducting a capital campaign, Reclaiming Christ's Mission Together, for the Cathedral of Christ the Light, Catholic Schools, Faith Formation, Catholic Charities, and parish needs.   The firm conducted a development audit to restructure the Diocesan Mission Advancement Office and also designed and managed the Bishops Appeal for the past four years with annual increases each year.
Diocese of St. Petersburg. FL: Conducting a campaign to raise $50,000,000 to assist Catholic schools.
Upcoming Speaking Engagements and Stewardship Conferences
55th Annual ICSC Conference
September 17-20, 2017
Atlanta, Georgia
Diocesan Fiscal Managers Conference Annual Meeting 2017
September 24-27 2017
Baltimore, MD
Baltimore Marriott Waterfront
Parishes
Ascension, San Diego, CA
Blessed Teresa, Woodinville, WA
Christ Our Savior, Santa Ana, CA
Christ the Redeemer, Houston, TX
Holy Family, Lincoln, IL
Little Flower, Berkeley Heights, NJ
Mater Dei, Chula Vista, CA
Mary, Star of the Sea, La Jolla, CA
Presentation, Upper Saddle River, NJ
St. Ambrose, Annandale, VA
St. Anthony, Florence, SC
St. Bonaventure, Huntington Beach, CA
St. Elizabeth Ann Seton, Fort Collins, CO
St. Hedwig, Los Alamitos, CA
St. Mary of the Bay, Warren, RI
Schools
Charleston Catholic High School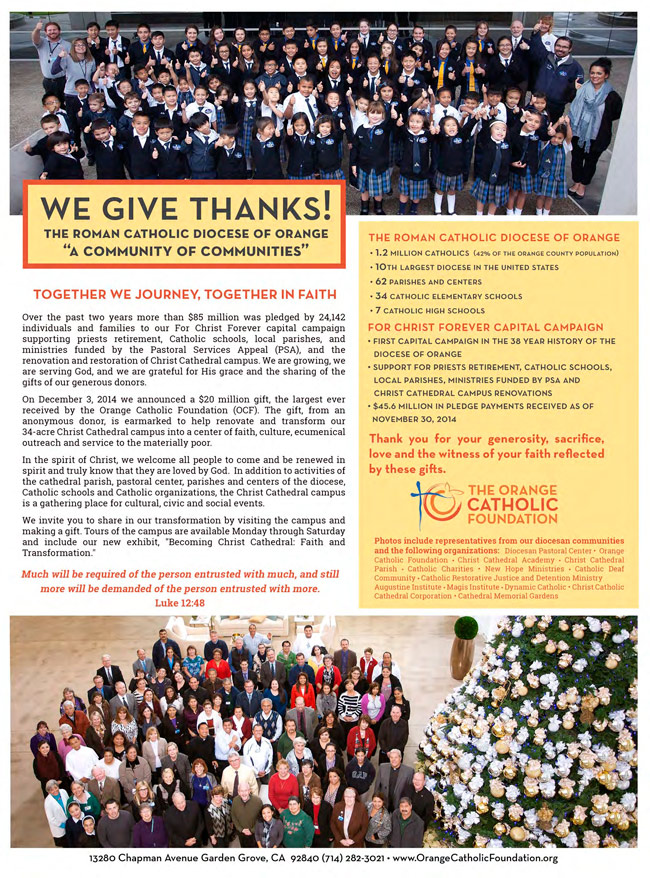 Troy Anderson, Executive Director Paige Van Wormer, Operations Director Matt O'Brien Dan Inman Tom Dorsz Tim McCaig Luis Tacuri [...]