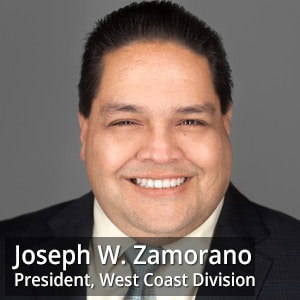 President, West Coast Division
Founding Partner of Guidance In Giving, Inc.
Phone: 619-888-6363 | Email Me: jzamorano@guidanceingiving.com
Joe is a graduate of Washington and Lee University and has been involved with stewardship, development and fundraising efforts for Catholic parishes, schools and dioceses throughout the United States since 1988.
As President, West Coast Division of Guidance In Giving, Inc., he oversees the operations of the firm on the West Coast and has extensive involvement with the sales, supervision and operations of parish and diocesan accounts.
Joe was the Executive Director of the For Christ Forever Campaign in the Diocese of Orange, working in partnership with Cindy Bobruk, Executive Director and President of the Orange Catholic Foundation. This historic campaign has raised over $100 million.
He is on the board of several San Diego Charities and is actively involved with his parish, St. Thérese of Carmel, where he is a member of the Finance Council, Building Committee and Knights of Columbus. He also serves as a Eucharistic Minister and is a member of the Men's Choir.