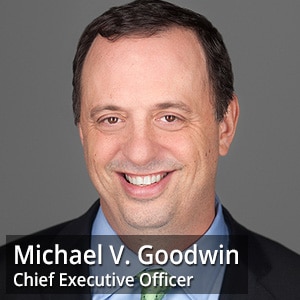 Chief Executive Officer
Phone: 908-907-5767 | Email Me | mgoodwin@guidanceingiving.com
Michael V. Goodwin is a native of Annapolis, MD. He attended Valley Forge Military Junior College where he was commissioned a Second Lieutenant in the United States Army (Infantry). After his commissioning he went on to receive his BA in Business Management from Loyola College in Baltimore. Michael and his wife, Christine, have a daughter, Rachel and a son, Colin. They reside in Freehold, NJ where Michael established the Mid-Atlantic Office of the firm in the late 90's.
He has been involved with fundraising for Catholic parishes, schools and diocese since 1992. Michael oversees the diocesan division of the firm and is involved with sales and supervision of parish and diocesan accounts. Michael enjoys sports and is an avid fisherman. The majority of his free time is spent coaching his children in Soccer, T-Ball and Lacrosse.