Vice President
Email Me: dthomas@guidanceingiving.com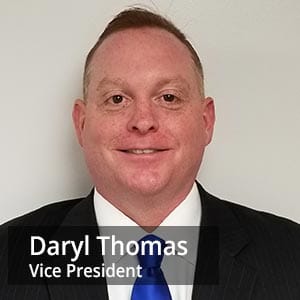 Since 2001, Daryl has served as a fundraising consultant to parishes and dioceses throughout the U.S.  Throughout his career at Guidance In Giving, Inc., he has been an essential part of capital campaigns raising in excess of $500 million collectively for the clients the firm has served.  Some of these clients include the Dioceses of: Charleston, SC, Fort Worth, TX, Greensburg, PA, Houma-Thibodaux, LA, Peoria, IL, Providence, RI, Sacramento, CA, St. Petersburg, FL, Steubenville, OH, Toledo, OH. As a campaign director, he has helped conduct various feasibility planning studies for large parishes, religious orders, Catholic schools and dioceses nationwide. Daryl has assisted many individual parishes realize their fundraising needs as well.
Daryl, a native of western PA attended Bethany College and received his Bachelor's Degree in Physical Education – Sports Communications.  In his free time, he enjoys playing golf.